The 54-cards deck with edible mushrooms to learn them all.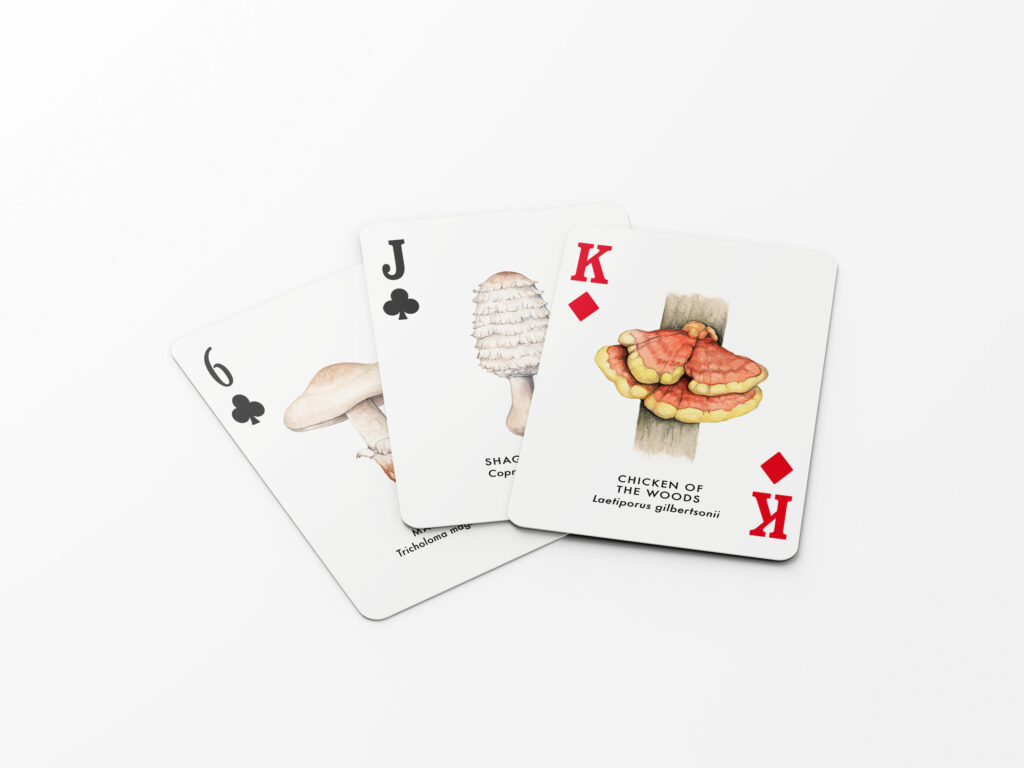 Our forests are full of wonders that are sometimes difficult to find and identify. The goal of MyComestible is to make it easy for you to recognize the main edible mushrooms.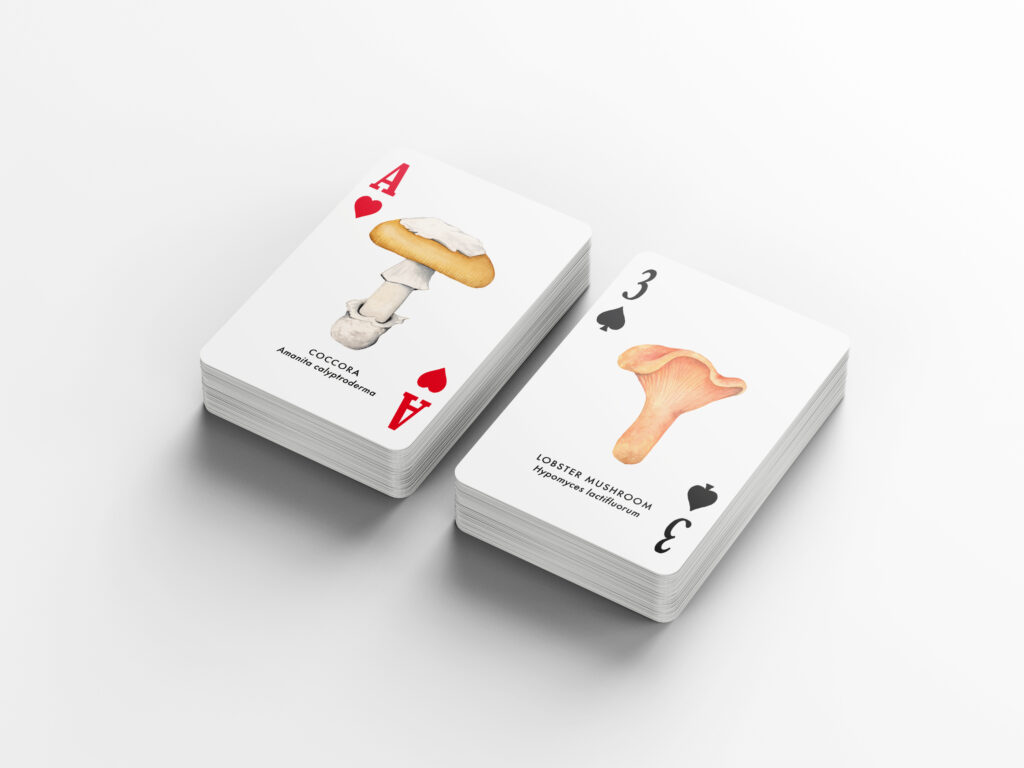 MyComestible was born from two passions, games and mushroom picking. We wanted to create a fun way to easily identify the specimens we love to forage. To carry out this beautiful project, we teamed up with a talented illustrator: Julie Johnson. A specialist in scientific illustration, she perfectly combines elegance and precision, for a rendering that is both modern and educational.
In order to serve nature lovers from all over the world we made two decks : One with North-American species and one with European species. For this Julie painted more than 80 original illustrations, indeed some species are similar but many are specific from one continent to another.
---
Discover MyComestible in video: